Sami Hyrskylahti "PU-ERH"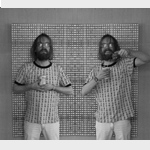 Sami Hyrskylahti journalist, photographer, artist, producer, dj "I took my first ever photos in Russia inside Kremlin. The occasion was pressconference of presidents Jeltsin and Clinton at 9th of May 1995 at the celebration of 50 years of Victory. I was attending those historic moments as young journalist from Helsinki University student newspaper. After less than a month later I came to study Russian language in Saint Petersburg for three weeks. I liked this city and especially it's citizens so much, that I started to spend less time in Finland. My first Leningrad made Lomo-camera I bought at West-Ukrainian city of Lvov in August 1997 on a way to Kazantip electronic music festival in Crimea. Soon I started to carry my Lomo always with me, taking photos all the time everywhere. That was still before the time of digital cameras and internet forums, and that's why I managed to capture many rare moments of Saint Petersburg's culture life.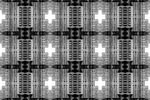 My archive has about 100 000 negatives from those days. I have had an exhibition called "the Faces of Saint Petersburg" shown almost in 100 different Finnish cities, but here at home these photos been shown very seldom. That's why first half of my exhibiton "pu-erh" consists of some my best ever Lomo-photos. There will be also portraits of some great people of Saint Petersburg, which I have had honour myself to know, like Sergey "Afrika" Bugaev, Timur Novikov or Vlad Mamyshev-Monro. Second half of my exhibition "pu-erh" is devoted to architecture, especially to Soviet modernistic style of 1960-1980's Leningrad. That will include many collage works, which are underlining the sometimes hidden richness of Soviet architecture's form language. But these works are also reflecting, what I am myself calling "natural psychedelic" character of Saint Petersburg, where water is often working as twisted mirror. First time these works where shown to public at exhibition at Art Museum of Salo, Finland, in 2005, but they never been shown here in Saint Petersburg. At this exhibition I will also show some very fresh works, including sculpture. Even I am considering myself being first of all a citizen of cosmos, as an artist I am mostly interested in what is going on at our home planet. Pu-erh is a fermented tea, named after the Pu'er county of China in Yunnan, China. I first time drank that tea in Saint Petersburg, few years ago at Indian vegetarian restaurant not far from the statue of Dostoevsky. Nowadays I can easily spent one hour every morning while doing one man Chinese teaceremony. To become more Russian, I had to move from Finland to Saint Petersburg. To become more Chinese, it's enough to keep on living in this multicultural city of Peter the Great that I so much love".
Sami Hyrskylahti